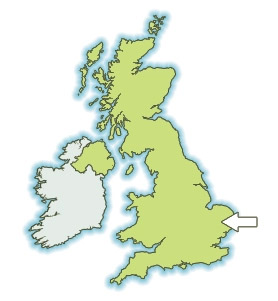 Welcome to Food Angles.
---
Food Angles are a specialist food importer and distributor based in East Anglia.
We import a wide range of high quality Continental pastry cases and catering chocolate for distribution to food manufacturers, wholesalers, cash & carry, chefs, patissiers, cake makers, chocolatiers, patisseries, caterers, central production kitchens, all through to weddings, larger private functions and parties. Contact us now and we will endeavour to fulfil all your chocolate and pastry desires.
From our well stocked warehouse in Bury St Edmunds we offer a national delivery service throughout the UK, with no minimum order quantity, low-low prices, and a flat-rate delivery charge.
Orders over £100 are delivered FREE of Charge using Standard Delivery + Express delivery options are also available.
ONLY £4.99 UK DELIVERY FOR SMALLER ORDERS.
We source branded products, with a combination of high quality and reasonable price, and bring them to you direct from the producers. For some products we also have our own low-cost equivalent.
Visit Pastry Post and Chocolate Post to see the full range, with photos, recipes, prices, trading terms, and (if you like what you see) to place orders. We specialise in a wide range of wholesale chocolate, wholesale pastry cases and related patisserie products.
For high-volume orders (pallet quantities and up) phone us on 0845 2415 245 (lo-call rate) or 01842 820420
Godfrey Pratt founded Food Angles in 2006 after a career in the UK & European food industry. Godfrey retired from the business in 2015, leaving the company in great health.
Now part of the Thomas Ridley Foodservice Group, we strive to offer the best all-round products and services for our valued customers. Over the coming year we will be adding exciting new categories to our range with complementary products that continue the same great quality and flavour of our Callebaut & Pidy Pastry ranges.
GOOD REASONS TO SHOP AT FOOD ANGLES :
Call our office and you will receive friendly, expert advice: we use the products ourselves, so we know how they work. Place an order, and you get a carefully packed delivery: we use special shock-resistant packaging to protect these delicate products. And we will absolutely fulfil your delivery requirements, with shipping options including Next Day, Free Delivery on orders over £250, and email updates to track your order's progress from beginning to end.
Don't just take our word for it. Many of our customers write nice things on our Customer Feedback page. If speciality foods, pastry and chocolate are what you are looking for, we believe we're the best place to buy online. Try us, we're sure you'll agree.
We are a fully licenced Alcohol retailer under the licensing act 2003. Our premises licence number is PL05199